Helping Educators Lead Better and Grow faster
By providing leadership coaching, professional learning, multi-day institutes, and, of course, our free resources here at TheSchoolHouse302.com
Allow Us to Introduce Passionate Leadership
FREE Podcasts & Resources
We Have the Power to Impact Our Future, and We're Doing Something About It – Join Us
Welcome to TheSchoolHouse302 where it's our job to help you lead better and grow faster. Leadership might be complex but it doesn't have to be complicated. Our models for leadership are simple and applicable in any school or district. 
Here's how you can enjoy the site. Each month, we start with a new leadership model built on the core tenements of leadership and based on both research and evidence from practice. Here's what you can expect from our newsletter. 
Our Central Blog
Our blog is sent out during the first week of the month. It covers a topic of school leadership and school culture that every leader should know more about. You'll get links to research and resources that you'll enjoy and share as you grow with his.
ReadThisSeries
In our ReadThisSeries, we recommend the best books to read on the topic for the month. We always recommend one, two, or three books because we know that leaders are readers. 
OneThingSeries
In our OneThingSeries podcast for school leaders, we conduct an interview with a great leader, author, researcher, professor, or otherwise top thought leader on the topic for the month. 
302 Thoughts
Our 302 Thoughts is a live event on Zoom that we record and blast out. It wraps up the month with more books, more resources, and more products that we recommend for school leaders who want to lead better and grow faster. We hope you'll join us live.
Please contact us for professional development, keynote addresses, leadership institutes, masterclasses, and more.
Joe and T.J. Recommend that School Leaders Read In Search of Deeper Learning and Fearless Schools What you'll discover in this episode of Leading Better & Growing Faster w/ Joe & T.J. We recommend In Search of Deeper Learning for school leaders.  We also...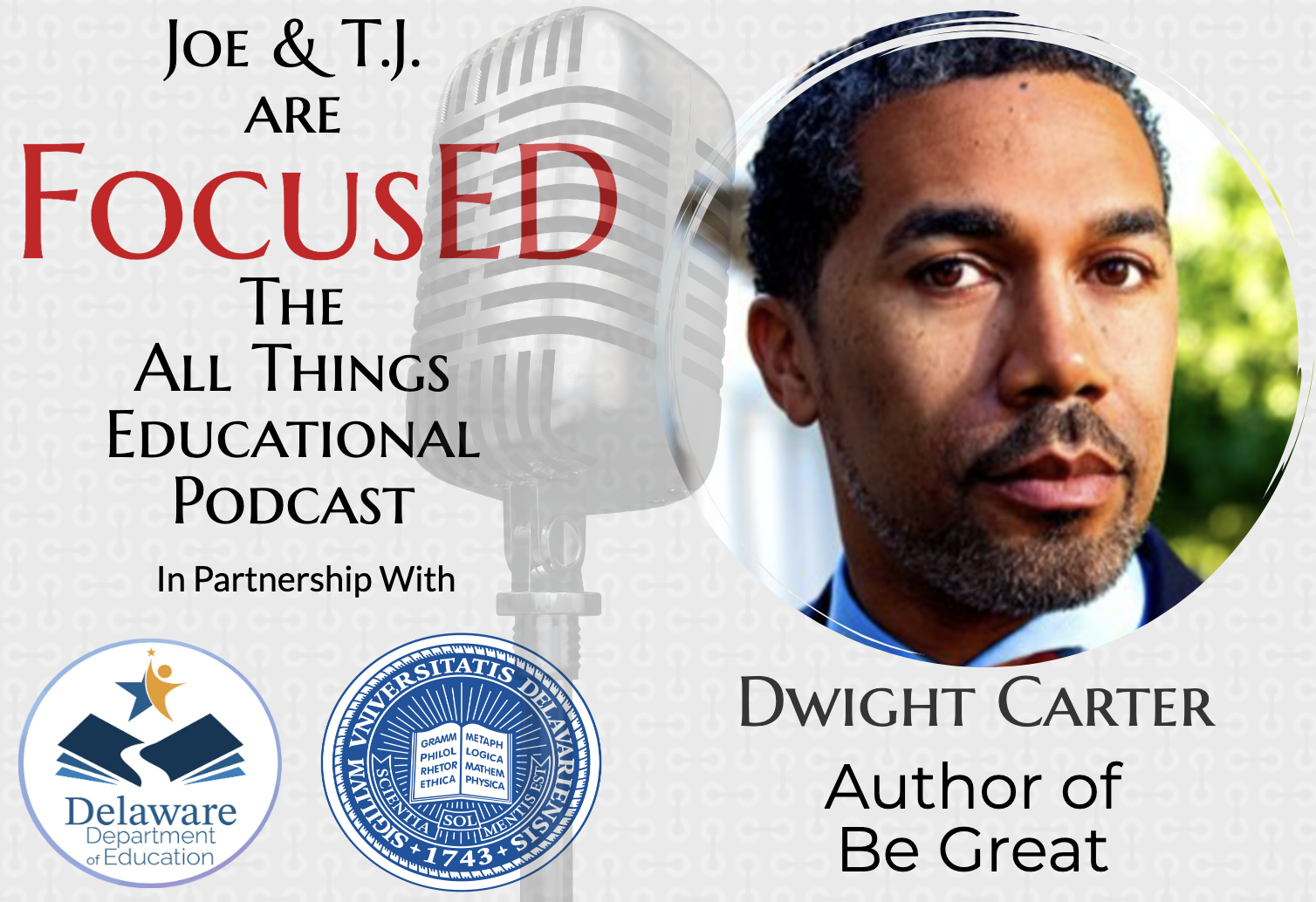 Learning to "Be Great" with Dwight Carter  This is Season 4, Episode 13 of FocusED, and it features our guest, Dwight Carter. It was originally recorded live for a virtual audience in Delaware and provided as a professional development experience in collaboration with...
Looking for More Resources? 
Please check out our books and other resources.