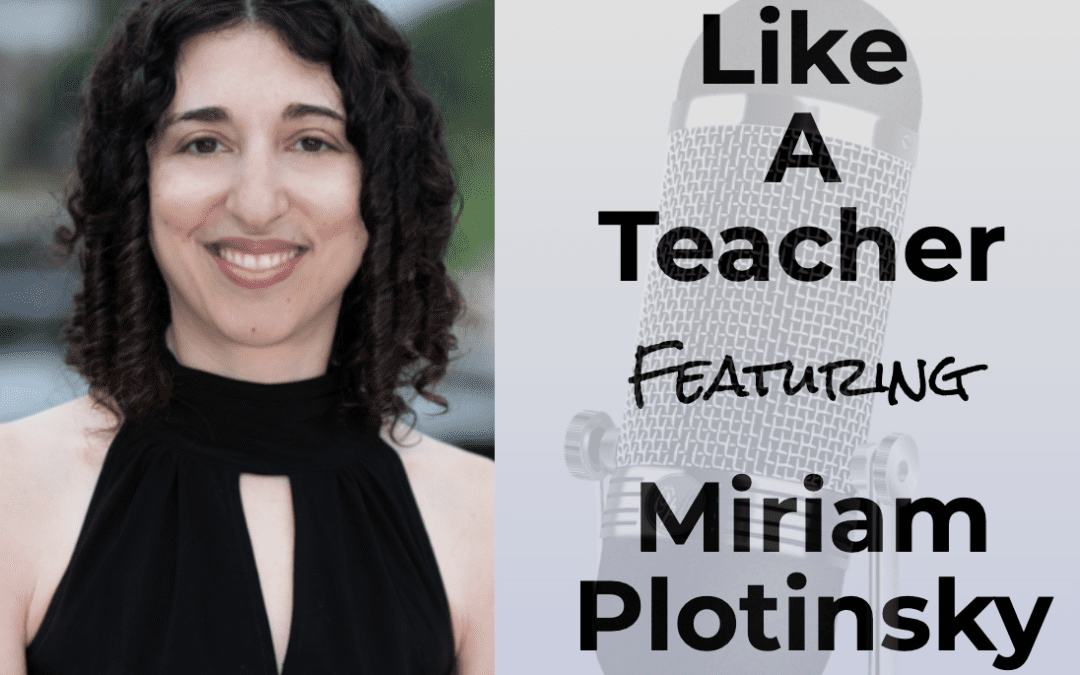 Talk less, listen more. ~ Miriam Plotinsky
About Miriam Plotinsky
Miriam Plotinsky is an instructional specialist with Montgomery County Public Schools in Maryland, where she has taught and led for more than 20 years. 
She is the author of Teach More, Hover Less, Lead Like a Teacher, and Writing Their Future Selves (W.W. Norton & Company). She is also a National Board–Certified Teacher and a certified administrator.
What You'll Find in this Educational Leadership Podcast Episode with Miriam Plotinsky
Miriam says that her new book–Lead Like a Teacher–was pretty much an accident. She simply found that the schools with more teachers at the table had stronger cultures. 
She talked about teachers' misconception of school leaders as well as school leaders' misconception of teachers. She called this "the empathy gap." 
Miriam points out that "if you don't know the story, you'll create one. And, it might be wrong."
Miriam acknowledges that we often learn from the models we have around us, which is only a good thing when the model is effective. Otherwise it works against us.
Hear Miriam discuss why visibility is so critical for a school leader. 
Miriam gave us some insights into how the book unfolds, including what she calls "macro" and "micro" aspects of school leadership. 
She calls for more classroom visits. We couldn't agree more. 
Don't miss what she says about "Wait Time 1" and "Wait Time 2" as both teaching and leadership strategies. We can't disagree with talking less to learn more. 
Miriam mentions Twitter as a place to go to find like-minded people and new ideas. 
She identifies some well known and not so well known resources that are valuable for all educators. She points to Teachers Going Gradeless as a cool organization. She also calls out Edutopia and ASCD as well as Solution Tree as great resources.
Miriam uses the ten-minute reset each day to make sure that she does something that she loves. Tune into what she says about movement and breaks.
She talks about being a "dabbler" in a bunch of things, and she wants to learn how to write more nonfiction. And, we all agreed to learn how to be more funny.
Joe reflects on the need to get more people involved early in our process for any given initiative. 
Don't miss what she used to think about those who wanted to go into administration and how her perspective has changed. 
The Leading Better & Growing Faster with Joe & T.J. Show
Let us know if there's a guest who you want us to have on the show by leaving a comment below or by contacting us at contact@theschoolhouse302.com. And don't miss our leadership content updates every week by subscribing to the site.
We can't wait to hear from you.