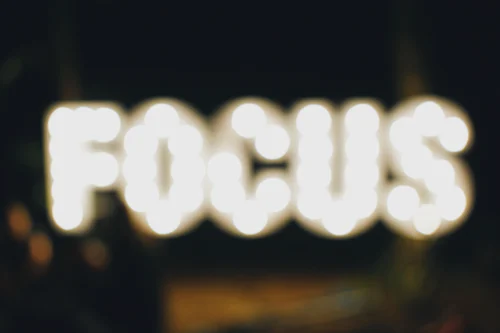 You cannot change your destination overnight, but you can change your direction overnight.

~ Tony Robbins
Organizational change management is something that great leaders must master to be successful. The infographic below, 12 Common Types of Organizational Change, is a powerful visual that clearly demonstrates the complexities of change and how well-versed leaders understand, navigate, implement, manage, and lead change.
Regardless of the type of change we seek, it is always a process. The six step process that we created for leaders subscribes to the idea that change should be transformational, even disruptive, as our guest, 2017 NASSP Digital Principal of the Year, Jethro Jones, described. The challenge is actually leading the change so that it makes the desired difference. School cultures and norms are very powerful and can unintentionally absorb the initiative and reduce it to what the community can handle, limiting its impact. Too often change initiatives are so incremental that they don't make a dent in the current culture of "what we've always done."
This is why the 5th step in our process is so vital, which is the development of a Defined Focus. Once we know the proven research-based methods that best support our effort, we need to narrow them down to only a few or we'll end up overwhelming our people and overburdening the system, which does the opposite of creating change by putting stressed out people in a position to defend the status quo. This refined approach in having a defined focus increases the likelihood of the change being embraced and,ultimately, having success in creating new outcomes.
Consider our current reality in education with many schools starting the 2020-2021 school year in a remote learning environment. Teaching remotely is a difficult skill to master and requires not only a keen understanding of the tenets of effective virtual teaching and learning, but also understanding how to use technology well and the associated platforms.
Let's imagine a school that willingly embarked on instructional transformation last year by deciding to use highly effective strategies, like jigsaw, on a routine basis to improve student achievement. This same school is now faced with learning how to teach in a remote learning environment with very little experience. Early change efforts can easily be dismantled, but leading the change process effectively combines new efforts with the old. The focus now shifts to how to do jigsaw activities virtually. The teachers don't have to determine what new strategies to use because of the virtual environment, but rather how to implement best practices, in this case the jigsaw, in an online scenario. This takes the idea of the Defined Focus to what people need to be able to actuate that focus on in practice: Solid Models.
Well vetted models accelerate learning. Continuing with our jigsaw example, there are a ton of resources to support its use, but in this instance we look no further than the work of Catlin Tucker.
Not only does she describe how to use the jigsaw effectively in an online environment, she also provides a jigsaw activity template. This becomes the model for both students and teachers to implement with success. Take the following challenge to ensure that your change initiative has the defined focus that it needs, including the models that support the focus in practice.
Reflect: Take time to reflect on a recent change initiative. Is there a defined focus filtered down to a few key practices that best support the work? If so, fantastic. Move to #2. If not, spend time narrowing down to a few focus strategies so that your efforts truly make an impact.
Identify: Identify models that support the focus strategies and share them with the expectation that they will reinforce the specific elements of the desired change. Do not reinvent the wheel but do give proper attribution.
Do: Don't just communicate the models and share them widely. Of course, that's important. It's critical that leaders model the models. Use them in meetings and other online environments to demonstrate their usage. Show, don't just tell.
Take a look at the questions in the grid below to ensure that your change initiative is following the six-step process on your way to a new future that's aligned to the vision you have as a leader. Reach out if you need support: contact@theschoolhouse302.com. We love to hear from you.
PS — If you have a topic you want us to cover or need recommendations on books to read in a particular area of leadership, just send us a tweet or email.