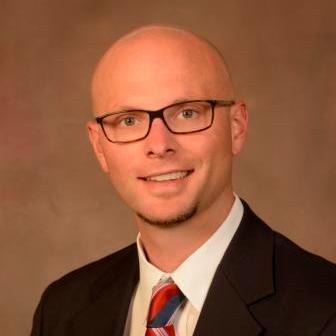 About T.J. Vari
I entered my career in education as a permanent placement substitute teacher, which meant that I reported to the same school every day as a credentialed teacher but without a regular placement. Best training ground for teachers there is, I'm convinced. I rolled with the punches, teaching in whatever scenario I was given. I guess the district liked my work because they hired me into their next opening as a high school English teacher at another school (I hold a BA in English Literature and a BA in Secondary Education).
I'm a doer and a quick learner so I did whatever came down the pike—after school tutoring, teaching in the GED program, teaching credit recovery classes at night, teaching summer school, etc. etc. etc. I knew a thing or two about corporate and business leadership as a former restaurant general manager, which made my decision clear when I went back to get a master's degree in Education Leadership from Wilmington University. I worked my way up the ranks as a teacher leader, participating in every professional development offering I could get my hands on, including two summers in the Yale National Teachers' Institute. I took a job in the same district at another school as the Department Chair of the English and Spanish departments, likely the largest department in the State. (By the way, I speak pretty decent Spanish.) I went back to school again, earning a doctorate degree in Educational Leadership and Innovation from Wilmington University.
Then, when the time was right, I moved into administration. I became an assistant principal in a neighboring district where I later took on the role of principal of a very high performing middle school. I consider that school to be a turn-around model, as it was under sanctions from the state when I started and now it's a top-ten school in the state by all accounts. Just ask me, and I'll brag about how we made that happen from the inside out. These days, I'm the Assistant Superintendent of Secondary Schools and District Operations and we're growing by leaps and bounds each year.
I teach courses at several universities, including Wilmington University and Thomas Edison University. I advise students in their dissertation process and internship for the doctoral program at Wilmington University, and I mostly teach doctoral coursework, including classes in supervisory behavoir, human resources, and governance. I work in both organizational leadership and educational leadership so my students are not all educators; some are business folks, armed forces, public health, and other professions. One of my favorite courses to teach is Theory and Practice because we discuss how so many research-based stragies are misused or simply absent in schools. I'm the Past President of the Delaware Association for School Administrators, and Joe and I speak locally and nationally on topics such as building teacher leaders to manage the growing number of challenges and initiatives we face in schools.
My favorite subjects are school leadership, organizational leadership, teacher leadership, school innovations, principal and teacher effectiveness, and 21st century teaching and learning. I hope you enjoy our Blogs. If you do, please follow me on Twitter @tjvari.