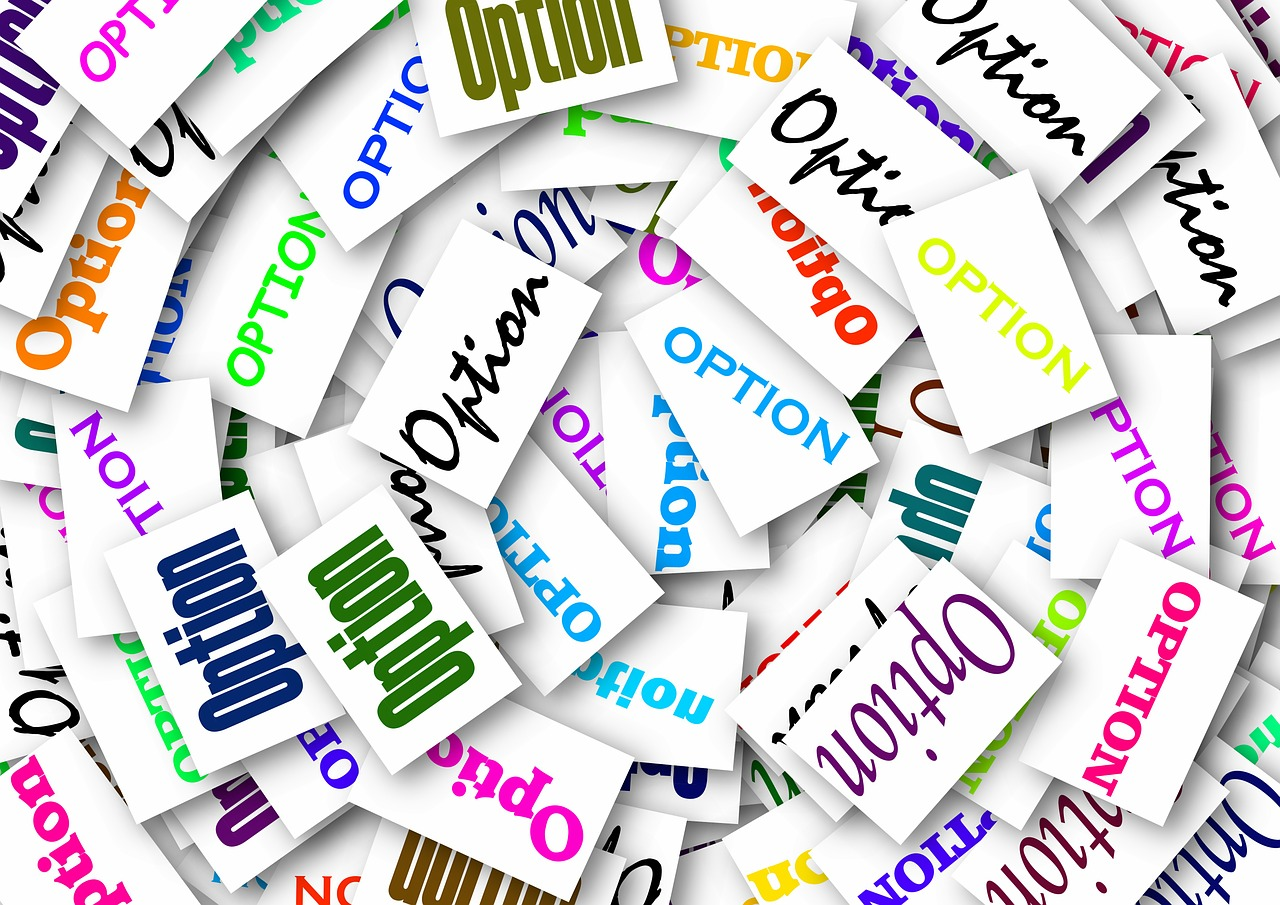 Whenever you see a successful business, someone once made a courageous decision. ~ Peter Drucker
Decision-making is a common and routine aspect of life. Wansink and Sobal, of Cornell University, estimate that we make over 200 decisions every 24 hours solely on what to eat. By the end of any given day, we've made around 35,000 decisions. Obviously, our decisions range greatly in terms of their degree of importance and impact. Regardless, our every decision is the purest reflection of who we are, what we believe, and what we want to achieve.
Earl Nightingale provides the greatest definition of success, which is "the progressive realization of a worthy goal or ideal." The threshold between where we are and where we want to be lies in our decisions. The final evaluation of our progress toward success is based on whether our decisions actually reflect our goals. This is true in both our professional and personal lives. To create greater alignment between your decisions and what you want to achieve, we tell TheSchoolHouse302 followers to use more CARE.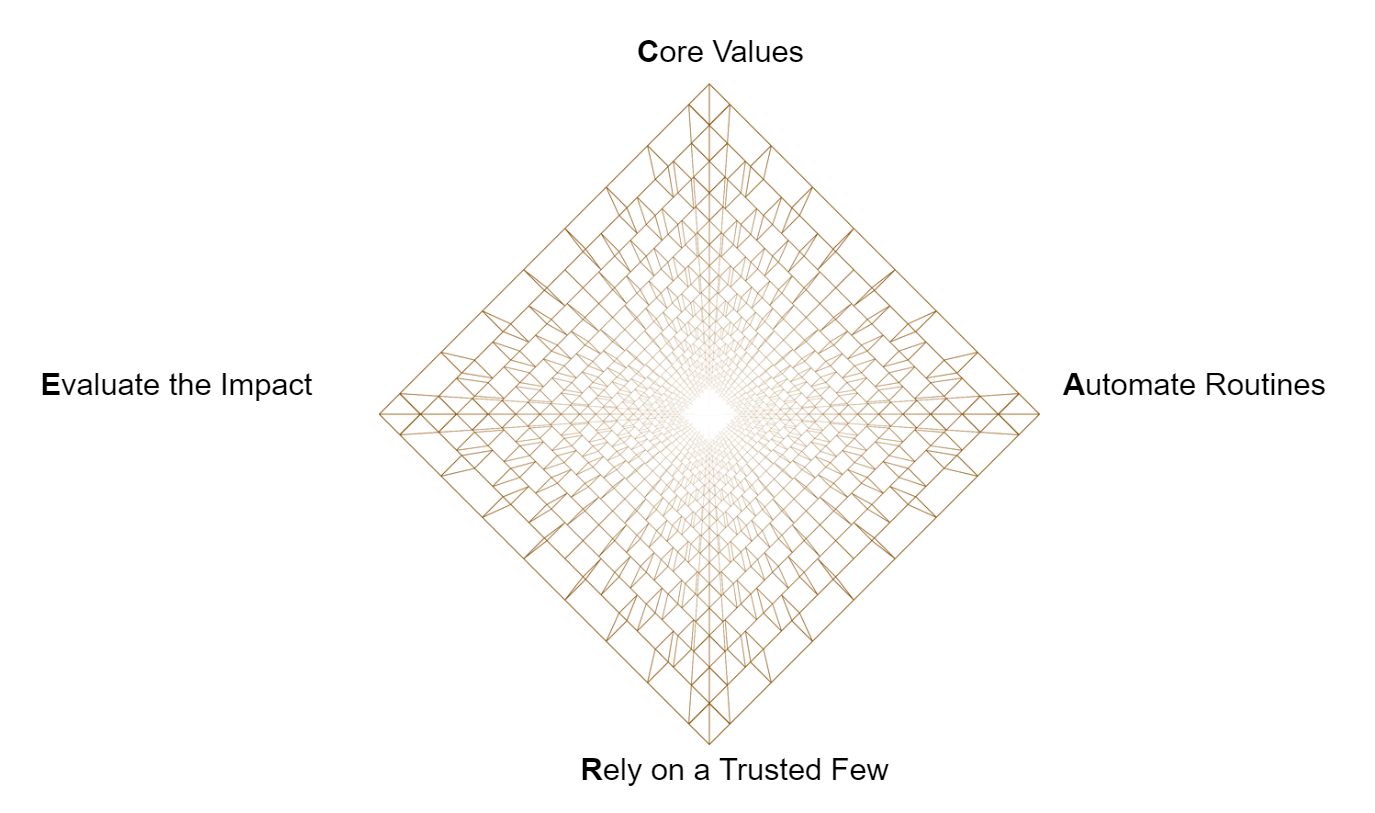 #1. Core Values–Personal values must be clearly defined and written for you to live by. The first key to effective decision-making, especially when you're working against time, is to stay grounded in your personal and organizational core values. Kraemer argues that values-based leaders use values, principles, and self-reflection to guide themselves and others down the right path. Bad decisions can almost always be traced back to either a lack of clear values or a deviation from them.
#2. Automate Routines–We've all heard or read about the famed stories of individuals like Steve Jobs and President Obama who wore the same clothes every day so as to not waste their mental energy on simple decisions. The premise behind this behavior is that we are all susceptible to decision-making fatigue. Successful people view their decisions and their ability to make them as a commodity, which loses value as the day wanes on and we grow more tired. The more you can automate, the more space you have to make better decisions. And, our decisions are at their worst when we're tired.
#3. Rely on a Trusted Few–In Napoleon Hill's seminal work, Think and Grow Rich, he stressed the importance of having a Mastermind Alliance. For effective decision-making, everyone needs a group of people who can be trusted to hold you accountable and provide direction. We often make our best decisions after getting sound advice from mentors, other leaders, and friends.
#4. Evaluate the Impact–UMass Dartmouth offers a succinct 7-step process for effective decision-making. Step 7 is the linchpin for improving our decision-making skills because it requires an assessment of the decision and whether or not it resolved the problem is was intended to address. We get better-and-better at making decisions when we know which ones worked and didn't work. The process of evaluation tells us what we need to know about impact, outcomes, and future scenarios.
That's this month's model for making decisions with CARE. Stay tuned for challenges, nuggets of wisdom, reflection questions, and more. Follow us at theschoolhouse302.com to join thousands of others who get alerts, resources, podcasts, and more.
Let us know what you think of this #SH302 post with a like, a follow, or a comment. Find us on Twitter, YouTube, iTunes, Facebook, & SoundCould. And, again, if you want one simple model for leading better and growing faster per month, follow this blog by entering your email at the top right of the screen.
TheSchoolHouse302 is about getting to simple by maximizing effective research-based strategies that empower individuals to lead better and grow faster.