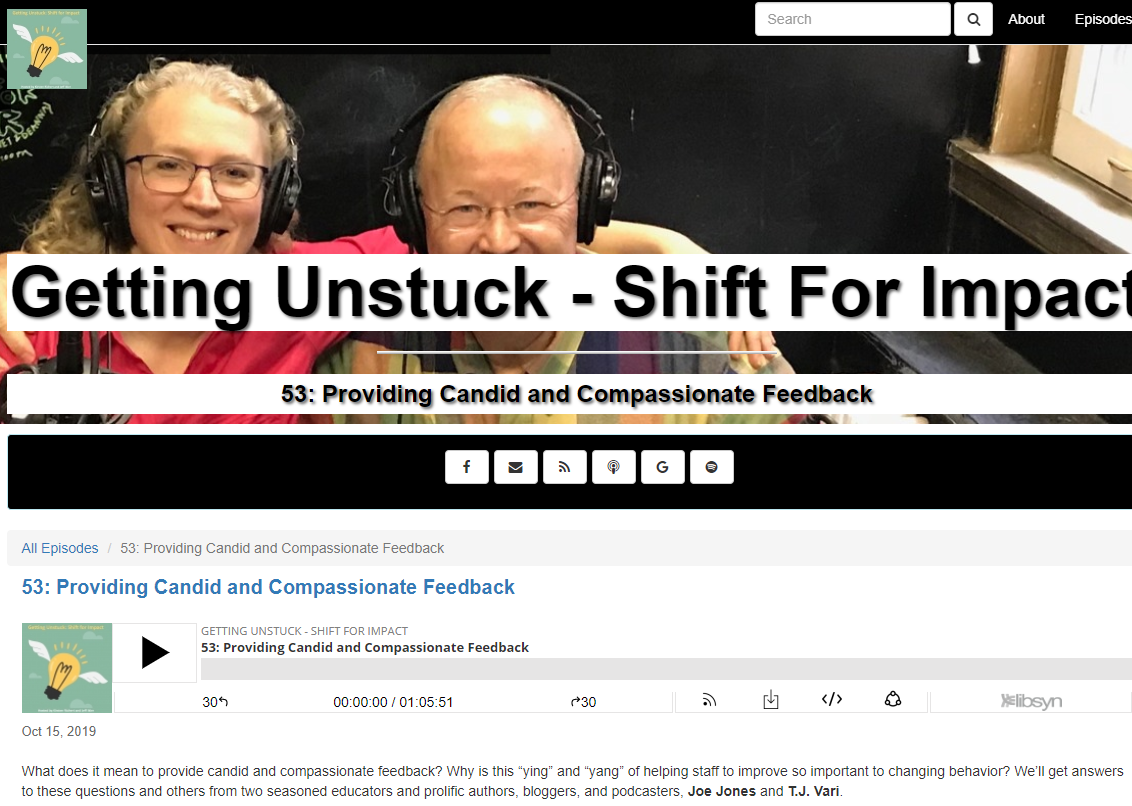 As we discussed the topic of
creativity
and we connect it to the field of education, we know that providing space to think deeply is critical. For innovation to be a norm, we need environments that support risk-taking. Feedback is also important, but it should be a conversation rather than
over-prescribed recommendations
. Too often, leaders associate candor with "too much telling" when it's really about the compassion to help others improve. We hope that you'll enjoy this podcast for a discussion of "getting unstuck," removing yourself from a "culture of nice," and learning to be candid and compassionate in your approach. You can listen
here
with Apple Podcasts, or
here
at the Getting Unstuck website. And if you haven't read our book,
Candid and Compassionate Feedback: Transforming Everyday Practice is Schools
, you can get a copy
here
. You can find more on leading better and growing faster at
theschoolhouse302.com
. Don't forget to like, follow, and share. We look forward to hearing from you.
Joe
&
T.J.