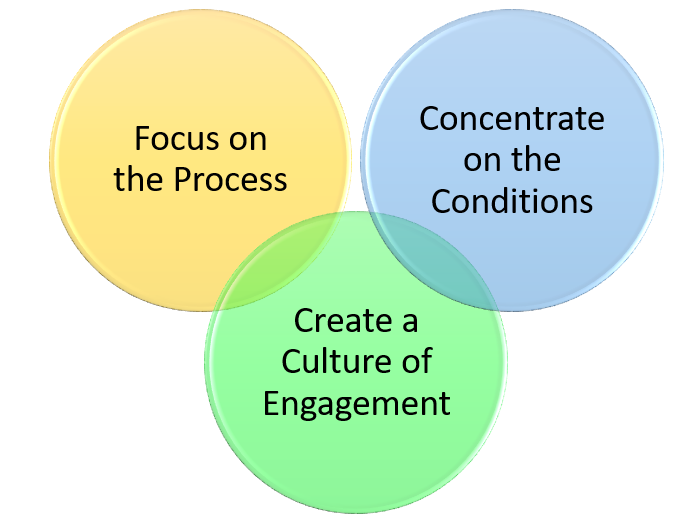 This is
TheSchoolHouse302
's monthly #review&reflect, wrapping up our focus on
Results in Action
.
Our review and reflect series offers readers the opportunity to take a deep dive into our leadership content by taking time to reflect and identify the skills you need, to explore how you can learn those skills, and to connect with industry leaders to follow to gain greater expertise.
Skills I need to develop for improved results…
Are your actions getting you the results you desire? The key is to never confuse being busy with being productive. The following are three action-strategies to help you achieve the results you desire.
Results in Action Strategy #1:
Focus on the Process, Not the Product — #performance
Challenge Question #1: How can you create a culture where each individual monitors his or her own performance to determine progress toward the predetermined goal?
Results in Action Strategy #2:
Concentrate on the Conditions, Not the Bottomline — #resources
Challenge Question #2: How effectively are you communicating the overall goal while maintaining a culture of care and compassion?
Results in Action Strategy #3:
Create a Culture of Engagement, Not a Culture of Exhaustion — #fun
Challenge Question #3: What's one new perk that you can provide your people for a stronger sense of work-life fit and personal well-being so that they can be even more productive and engaged at work?
Not only will the three strategies help your organization, but you can see your results in action, too, by developing a systematic process, creating optimal conditions, and creating teams of people who are committed and engaged in the work.
Self Assessment:
Leadership is difficult and our efforts need to produce results. In education, we have several proven initiatives alive in our schools all at the same time. The question is how well are they working to achieve results? Take a moment to answer and reflect on the following questions.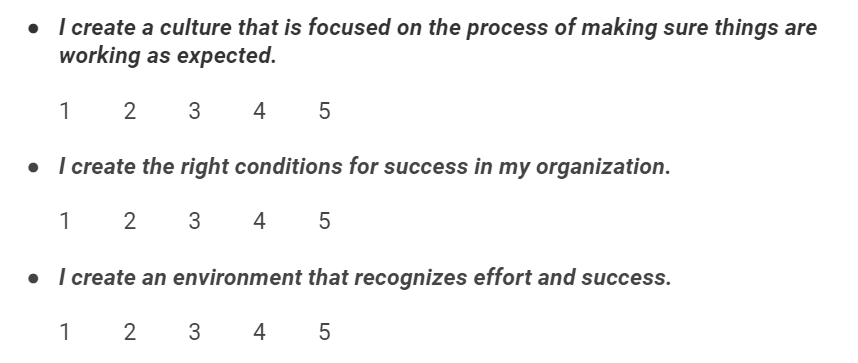 Based on these three simple questions, what do you need to work on starting today?
Great Leaders Are Avid Readers
Review: In our #readthisseries we featured books that highlight real people who we can emulate and real wisdom for the courage we need to succeed as leaders.
What should I read to become more aware of the qualities, both personally and organizationally, necessary for Results in Action?
Rich dad poor dad: What the rich teach their kids about money that the poor and middle class do not! By Robert Kiyosaki
Shift the work: The revolutionary science of moving from apathetic to all in using your head heart and gut. By Joe Mechlinski
Results now: How we can achieve unprecedented results in teaching and learning. By Mike Schmoker
You can't miss our #readthisseries on 3 books you need to read for stronger courage.
Who should I follow…
What does an expert have to say about getting results? An expert on helping organizations excel and creating top performance, John Hittler, eloquently describes how the carrot and stick method of improving performance is outdated and ineffective. His explanation of the pilot light and how a small continual flame is what we actually need for sustained peak performance is profound.
Review: For our #onethingseries, we interviewed John Hittler
Action: Listen to the entire podcast on iTunes, One Thing Series, and please rate and like (it helps).
That's our #review&reflect for
Results in Action
. Take a look back to take a step forward.
TheSchoolHouse302
is about
getting to simple
and maximizing effective research-based strategies that empower individuals to lead better and grow faster.
Please let us know how our leadership posts are working for you, what you are reading to improve yourself, and your thoughts on leadership and growth here on our blog and Twitter. Follow our #onethingseries podcast on iTunes and our #readthisseries on YouTube.
Joe
&
T.J.