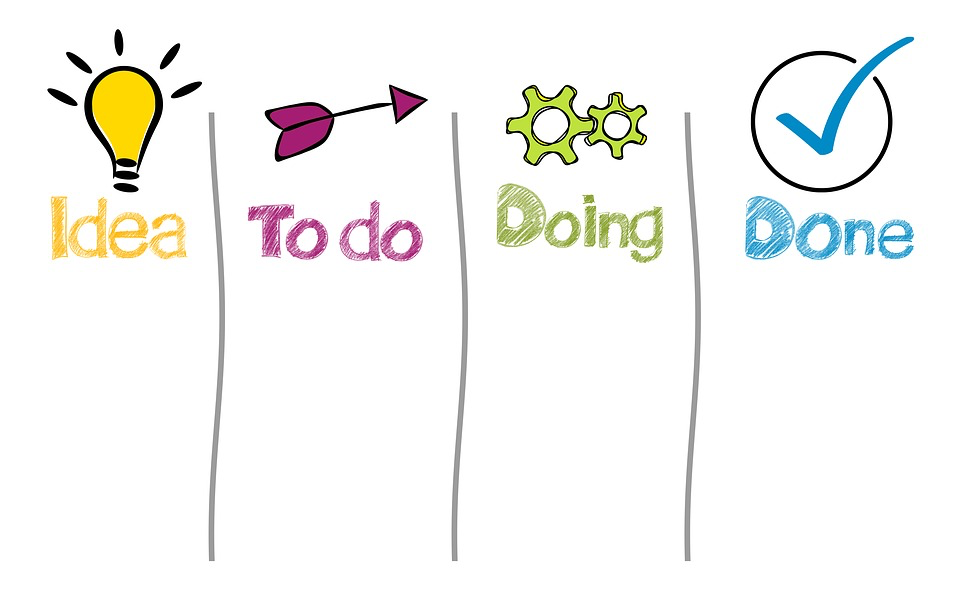 Talent wins games, but teamwork and intelligence win championships. ~ Michael Jordan
This is TheSchoolHouse302's monthly #review&reflect, wrapping up our focus on how to Build a Winning Team: Learning to Lead from Giants.
Our review and reflect series offers readers the opportunity to take a deep dive into our leadership content by taking time to reflect and identify the skills you need, to explore how you can learn those skills, and to connect with industry leaders to follow to gain greater expertise.
Skills I need…
Building a winning team is no easy task. It requires assembling the right players, creating a culture focused on productive outcomes, and ultimately achieving our predetermined goals.
Review: To stay in line with March, and the madness of the NCAA basketball tournament, we dove into the leadership qualities that attract and develop winning players and chose three coaches from the present and past who epitomize the ability to recruit and build phenomenal teams. By analyzing some of the key characteristics of Pat Summit, Mike Krzyzewski, and John Wooden, we landed on three recognizable qualities that are necessary to build the team you desire. From Coach K, we gleaned that everyone has doubts, the goal is to silence them and harness the energy for increased effectiveness. John Wooden's service to others, particularly his players, demonstrates that it truly is the little things that make all the difference. Lastly, Pat Summitt's standards, and relentless pursuit to master them, are undeniable.
Below is our Winning Team Model to serve as a visual representation of the key qualities necessary to create the team you desire.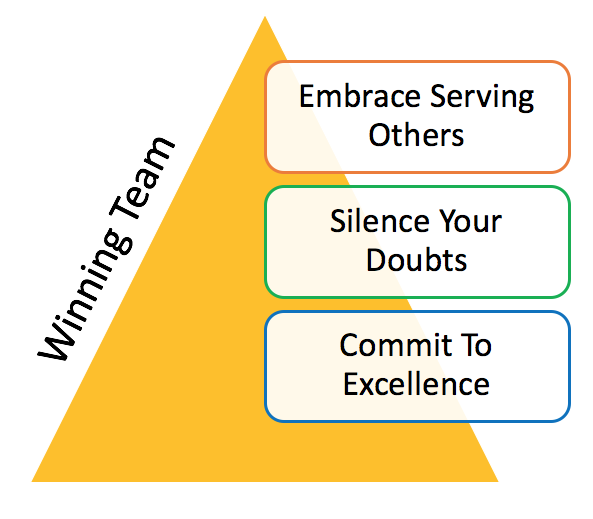 Reflect: The beauty of this model is that it serves as a simple yet effective reminder for leaders. By serving others, we honor their thoughts and ideas, which help contribute to our success. By silencing our own doubts, we manifest the ability to really listen to those on our team by putting our own ego or agenda aside for the betterment of the organization. And, by establishing a culture of excellence, everyone shares in the responsibility of achieving success. The challenge lies in our ability to do all three at a high level.
Take 3 Minutes to reflect on your ability to mind your mental map.
If your staff or colleagues were surveyed today, how well would they rate your ability to serve them for the betterment of the organization?

Each of us have the ability to feel on top of the world one minute and a failure the next. How well do you silence your doubts and stay truly committed to achieving your goals?

Excellence by definition simply means to be outstanding. Do you create a culture that demands excellence coupled with the supports and specific feedback that is necessary to get there?
How do I learn those skills…
What should I read to strengthen my ability to create the team I desire?
Review: In our #readthisseries we featured the work of authors who clearly articulate the power of Teamwork.
Permission to screw up: How I learned to lead by doing by Kristen Hadeed
The gold standard: Building a world-class team by Coach Krzyzewski
Your oxygen mask first: 17 habits to help high achievers survive & thrive in leadership & life by Kevin Lawrence
You can't miss our #readthisseries on 3 books you need to read for a stronger mental map.
Self Assessment:
Leadership is difficult. The path is always obstructed by issues, mistakes, fear, doubt, and, at times, a lot of critics. Great leaders realize, though, that the goal is much bigger than themselves. For this reason, they remember to serve others first, to remain humble yet confident, and to take comfort in knowing that today's mistakes are tomorrow's lessons. Based on the 3-part assessment, and using a 5-point scale, 1 being ineffective and 5 being highly effective, rate yourself:

Based on the questions above, which aspect of Building a Winning Team do you need to develop further?
Who should I follow…
What does an expert have to say about teamwork and assembling a group of A-players?
Review: For our #onethingseries, we interviewed Kevin Lawrence.
Action: Kevin relays how we often accept that our team members' performance will be much like a bell curve. We tend to believe that we will have some exceptional players on the team, but the vast majority will be good, not great. We often accept that our team will consist of a handful of players who are not that good at all. He describes how we don't have to buy into the notion of a mediocre team, and he explains how "top talent wants to be around top talent." The question is, are you attracting top talent to your team?
Let us know!
Listen to the entire podcast on iTunes, One Thing Series, and please rate and like (it helps).
That's our #review&reflect for Building a Winning Team: Learning to Lead from Giants. Take a look back to take a step forward.
TheSchoolHouse302 is about getting to simple and maximizing effective research-based strategies that empower individuals to lead better and grow faster.
Please let us know how our leadership posts are working for you, what you are reading to improve yourself, and your thoughts on leadership and growth here on our blog and Twitter. Follow our #onethingseries podcast on iTunes and our #readthisseries on YouTube.