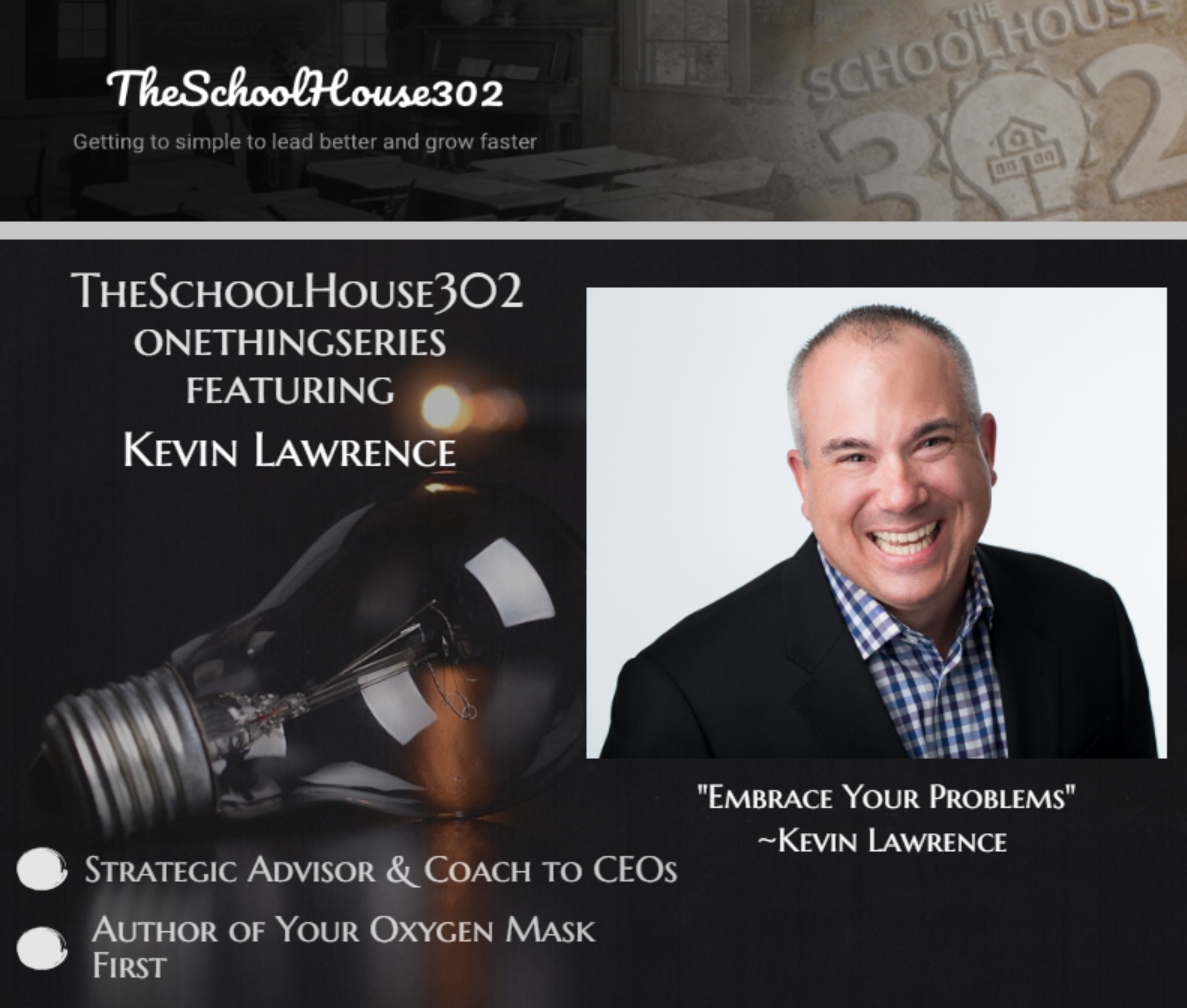 Don't miss this leadership interview with Kevin Lawrence. Kevin Lawrence is a strategic advisor and coach to CEOs and executive teams across North America and internationally.
Driven by a relentless passion to help business leaders get what they really want, in business and life, Kevin has coached clients across a wide range of industries during the past 20 years.
His unique perspective in working with hundreds of leaders inspired him to write
Your Oxygen Mask First
. The book deals with the dark side of the leadership dichotomy and offers 17 practical steps to triumph in business, without being trampled in life.
Using his deep knowledge of how to take a good company and make it great, Kevin helps leaders build high-performance leadership teams, expand into new markets, attract profitable customers, and increase productivity and profits. CEOs across the globe count on Kevin to facilitate their strategic planning sessions, to align their leadership teams, and to stay focused.
Kevin is also a key contributor to
Scaling Up
(Mastering the Rockefeller Habits 2.0).
He enjoys participating in motorsports of all kinds and lives in Vancouver, Canada with his family.
His interview with TheSchoolHouse302 is powerful for leaders in any field. He addresses the topic of a winning team and much, much more.
[soundcloud url="https://api.soundcloud.com/tracks/587027202″ params="color=#ff5500&auto_play=false&hide_related=false&show_comments=true&show_user=true&show_reposts=false&show_teaser=true&visual=true" width="100%" height="300″ iframe="true" /]
Don't miss what Kevin says about busting the belief that we have to accept mediocre team performance. "Top talent wants to be around top talent." You'll want to grow your team after listening to this.

He learns from the greats, like

Jim Collins

, and he recommends

Scaling Up

. Don't miss what he says about these selections.

He explains what it means to have "resilience rituals" for body, mind, and spirit alignment and the dedicated time we need for ourselves, daily. Wow.

Listen to him talk about wanting to fly a helicopter one day. The freedom, movement, power…all aspects of leading and serving others.

He tells us to embrace our problems. Only then can we truly learn to grow. When we master this, we end up with new problems, which is the key to personal development.

He used to think that it was incredibly difficult to be amazing. Don't miss what he thinks about that now.
Kevin's
interview is filled with practical advice for instant results. Most importantly, everything he says is about the habits of high achievers–how we can all thrive in leadership and life and how we can build the best teams ever.
Please follow, like, and comment; it really helps. Use
#onethingseries
and #SH302 so that we can find you.
Joe
&
T.J.