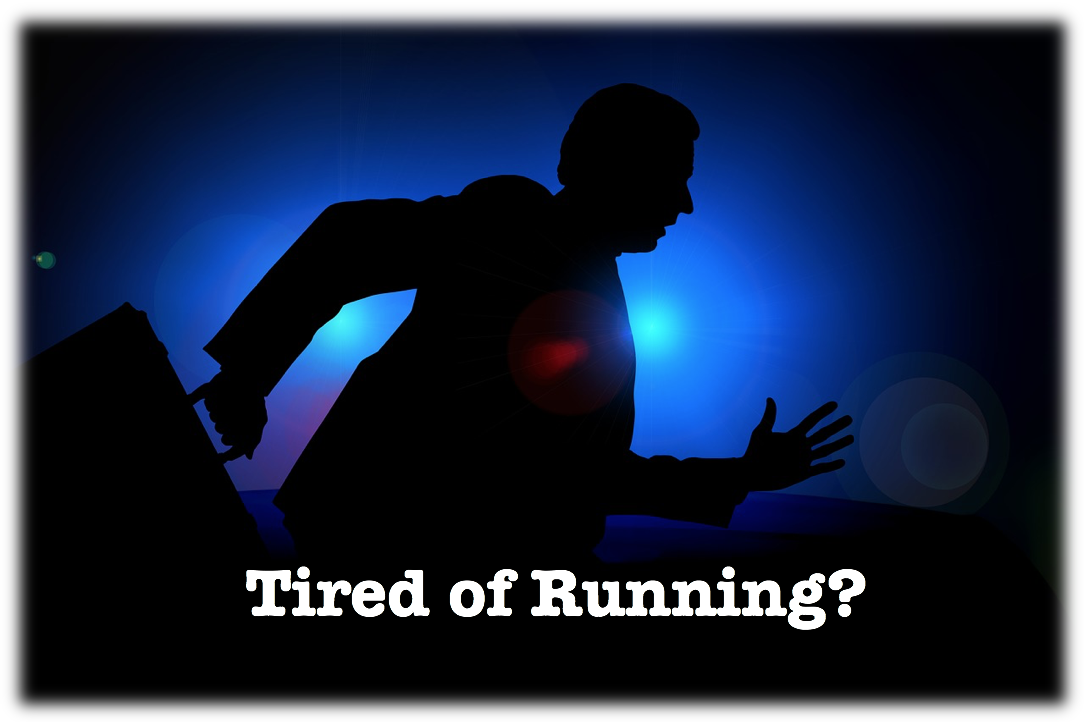 Jonathan glanced up at the clock, it was half past 6:00PM, he felt a slight wave of anxiety ripple through him; he was supposed to be home by now. He knew Becky, his wife, would understand. But that wasn't the issue. The harsh reality is that Jonathan's nights are getting longer-and-longer and the workload is growing-and-growing. Piles of paper adorn his desk like skyscrapers, and he's fearful that he won't be able to keep this up for very long.
Johnathan is considered successful by many. Professionally, he is a top executive in a large organization, and he was recently recognized by the local rotary for his civic contributions. He is considered, by both the people he supervises and his superiors, to be an excellent leader. On a personal level, he is married with three kids, and by all accounts, everything couldn't be going better. His biggest challenge lately is staying focused on the items that are the most important throughout each day. Despite his best efforts, he is often derailed by incoming emails, text messages from colleagues, unplanned phone calls, and what seems to be an endless run of meetings. He has his own work to accomplish, but the uncontrollable amount of "emergency" questions and additional problems find their way to his office on a regular basis.
Now, at 6:30PM, on a Friday night, he finds himself still at work with an insurmountable number of emails in his inbox and his head in hands.  His workload is simply consuming his days and nights, and he knows that he'll be taking home work for the weekend as well. To no surprise, Johnathan is mentally and physically exhausted, and it appears that there is far more work than week. He's a high performing leader, and he's using his skills to kill himself slowly. The problem is that Johnathan isn't alone; too many leaders fall into the same trap.
The Performance Trap
Jonathan can't see it, but he has fallen into The Performance Trap. He also can't see that he can escape from it to regain control of his work life. If he understands what he can and cannot influence from day-to-day, he can bring things back into his grasp in due time. There are distinct ways that leaders can proactively address every situation, large or small. Steven Covey reminds us that "…the problems all of us face fall in one of three areas: direct control (problems involving our own behavior); indirect control (problems involving other people's behavior); or no control (problems we can do nothing about, such as our past, or situational realities)" (Covey, 2004). Jonathan needs do manage what he has within his direct and indirect control and release the items that he cannot control. But like many leaders who are caught in this trap, he can't see it.
There are three simple, but highly effective strategies, that can help Jonathan stay organized, and more importantly, free him from the clutter, unnecessary noise, and incessant distractions. He needs to T.E.E. up his focus so that he can regain his influence over his own working conditions. There are truly only a limited number of aspects of work life within our direct and indirect control, and they are most often associated with our time, our energy, and our efficiency.
T.E.E. Up Your Day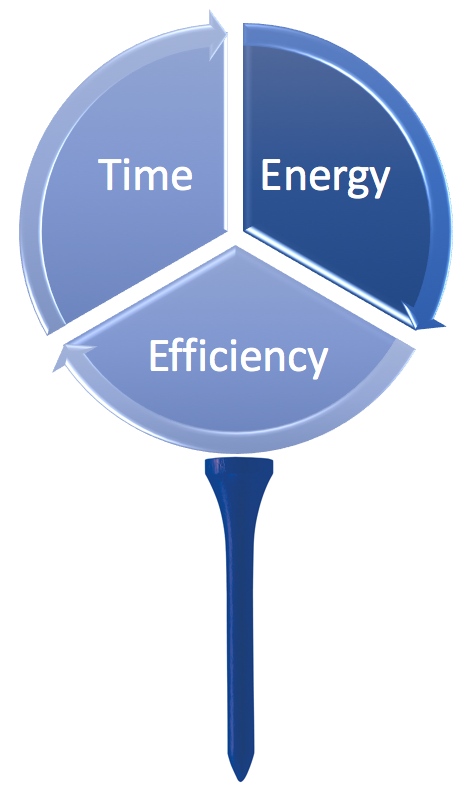 TheSchoolHouse302 developed a T.E.E. Up Your Day focusing-strategy list so that leaders can gain clarity around what matters, staying crystal clear with time, energy, and efficiency so that you can lead better and grow faster intentionally. Teeing it up is not only about staying focused, it's about being a better leader for yourself and others. Keeping your attention on what matters most drives happiness, productivity, and even organizational profits (James, 2018). Let's drive all of our results forward, fast, and far.
Time–Block Fill Your Calendar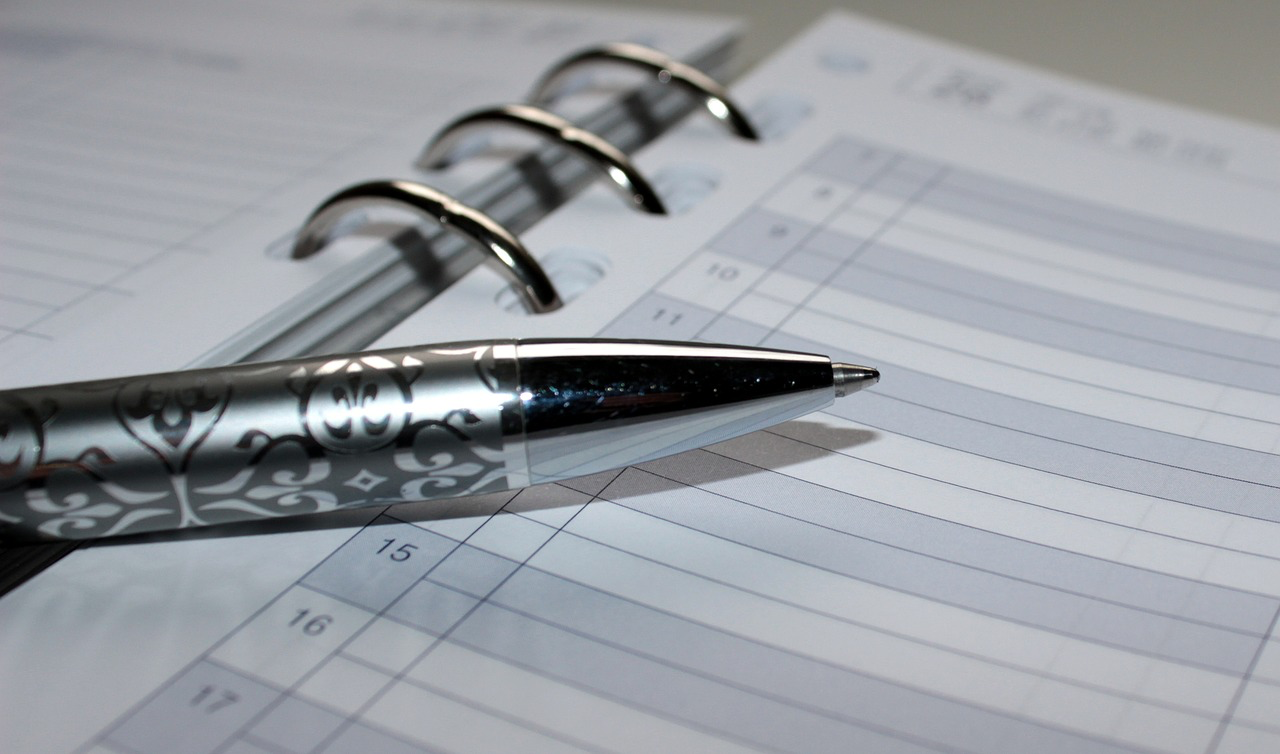 Every job has recurring tasks. For example, every supervisor has performance appraisals to complete each year. They are a mainstay and vital part of any supervisory role. Observations and evaluations are also very time consuming and can eat up precious work time. They can also creep up by mid-year and year-end to create massive blocks of time needed to write reviews and meet with people, on top of everything else. Whether it be evaluations or other recurring tasks, the strategy used by all highly effective leaders, to ensure that these things are accomplished on time and well, is to block-fill the calendar with specific times to complete tasks that are otherwise left to "open" times. Any task that can be scheduled should be, especially the tasks that we know come up annually, monthly, weekly, and daily. Block the time needed to do the work so that it doesn't pile up. This also creates space in your day where you go undisturbed, bringing you back in control of the minutes and hours. When this time is scheduled, set boundaries so that everyone knows "when you'll be available or not, so they are aware of your more limited schedule" (Jen Su, 2017). This may sound simple, but too many tasks go unscheduled and then a fast approaching deadline destroys the focus we wanted to have on something else because the "urgent" takes precedence over the "important."
Technical Tip: Do a yearly brain dump or calendar review of anything that needs to get done on a regular basis. List out the meetings and work items that you know creep up if they aren't scheduled, and block time for them to happen. Don't wait; the time is now. If the problem is mostly people who suck up your time, the strategy is precisely the same. Author of Productivity Secrets says to "reliably dedicate time on your calendar every week for each of your direct reports…[so that they can] make decisions on their own" (Thomas, 2018). The point is that by using your calendar you can be available less but get more done.
Energy–Have a Bucket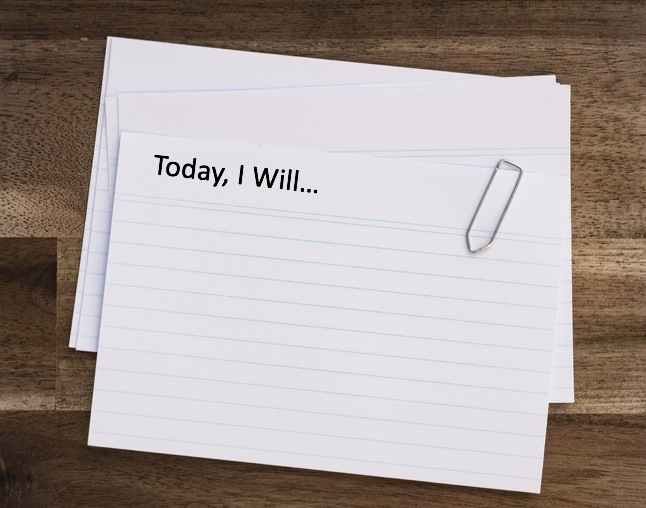 A bucket is designed to carry things from one place to another. In Thinking for a Change (2005), John Maxwell describes using a tool to help carry his thoughts and ideas around without losing them. The reasons are simple. "Inundated" and "under fire" are some of the best descriptors for the life of any leader. Leaders are often consumed with both outside information and thoughts that flood their mind. Much of this occurs through offhand conversations and fleeting or momentary thoughts. Although they come and go with speed, they are important and usually need more attention than we give them. We all need a strategy to bring our mental focus into alignment so that our energy can be spent on the right things, in the present. This creates the need for a mental bucket, which can be a daily 3X5 card, a memo book, or an app that can be kept in a backpack or even your pocket. The critical notion is that if you can't create space in your mind for thinking due to the ever growing barrage of information coming at you, your energy will be spent without focus. The bucket creates space. Once your thoughts are on paper, your mind can be clear for problem-solving, focused work time, and gaining clarity around the future of your efforts. Uncluttering your mind is a crucial step in creating the physical energy you need to be at your best.
Technical Tip: Get a bucket (a notepad or app that you commit to keeping with you at all times). If a notepad seems like a bad idea for your style, put one 3X5 card in your suit pocket each morning for your personal notes, crazy thoughts, and new information that comes your way. File the card at the end of each day, creating your own note-system for future reference. This suggestion may seem old-school, and you may prefer to use an app instead, which is fine. The key, though, is to take time each day to reflect on your bucket so that your focus is clear and your energy is high.
Efficiency–Don't Do the Same Work Twice
A successful business executive turned educator and an old friend of ours, named Stewart, gave us sage advice regarding how to deal with mundane time-crushing tasks. Stewart advised us on how to increase our efficiency by controlling our time and our activities by taking control of when to review information and how to review it most effectively. Stewart used a simple and efficient process by dedicating specific times of the day to review email and other routine tasks. He strived to do this during times of the day that maximized gaps in his schedule or occasions where he didn't need his most creative self. The number one piece of advice that he gave, though, was to never complete a task twice, especially email. Stewart set specific times throughout the day to specifically read his email and answer calls. He didn't haphazardly approach the task, and he made sure that he had enough time to process the information. What Stewart didn't do was keep a pile of uncertainty on his desk or in his computer. And he didn't look at every email that entered his inbox all day long. He also intentionally decided to do something with the information and documents he received. This is about being efficient so that you can stay focused when focus is what you need most.
Indecision around a common aspects of our jobs kills future productivity. Emails can also wreak havoc on time and organization. In David Allen's Getting Things Done (2003) he writes about the 3 Ds—Do It, Delegate It, or Defer It. Email presents a slightly different challenge since the information being communicated can vary greatly. However, the key is to develop a system that helps organize the information to maximize your efficiency. Respond to email immediately, forward it to be responded to by a delegate, or defer to another source for the mailer to seek the right person to ask. Don't keep a full inbox, and don't check your inbox all day.
Technical Tip: LinkedIn CEO, Jeff Weiner, discovered that one of the best ways to reduce the amount of emails he received was to actually send fewer emails. According to Weiner you should not send an email unless absolutely necessary (Gillett, 2016). The strategy here is to evaluate if you should send the email in the first place (or at all) or if someone else is better suited to send it (and to receive the reply).
Are you tired of running ragged at work, never caught up? These three basic strategies are simple yet effective. And most importantly, you can begin them today. We say T.E.E. Up Your Day for better use of time, energy, and efficiency.
Let us know what you think of this #SH302 post with a like, follow, or comment. Find us on Twitter, YouTube, iTunes, Facebook, & SoundCould. And if you want one simple model for leading better and growing faster per month, follow this blog by entering your email at the top right of the screen.
TheSchoolHouse302 is about getting to simple by maximizing effective research-based strategies that empower individuals to lead better and grow faster.
Allen, D. (2003). Getting things done: The art of stress free productivity. New York: Penguin Books.
Covey, S.R. (2004). The 7 habits of highly effective people: Powerful lessons in personal change. New York: Simon & Schuster.
Gillett, R. (2016, December 21). The email habits of Tim Cook, Bill Gates, and 16 other successful people.
James, N. (2018). Attention pays: How to drive profitability, productivity, and accountability. Hoboken, NJ: John Wiley & Sons, Inc.
Jen Su, A. (2017). 5 ways to focus your energy during a work crunch. Harvard Business Review.
Maxwell, J. (2005). Thinking for a change: 11 ways highly successful people approach life. New York: Warner Business Books.
Thomas, M. (2018). 4 ways leaders can protect their time and empower their teams. Harvard Business Review.