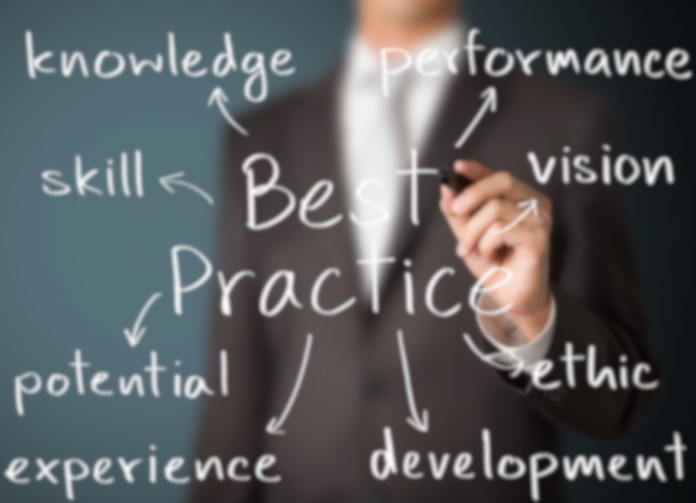 "We need people who give us feedback.  That's how we improve." ~Bill Gates
Visibility = Recognition + Development
The reality is that great performance too often goes unnoticed while poor performance is too often overlooked. Being visible as the leader is key. In early September we wrote about
the power of praise
and using tried and true strategies, such as
MBWA
, to recognize great work being accomplished day-in and day-out.  Praise is powerful and recognizing and developing employee strengths is paramount to overall organizational success; however, there will be times when poor performance is evident. Being visible means being available in the moment to praise employee contributions to the key goals but it also means being available to develop employees when their performance needs support.
Confronting + Correction = Engagement
Organizations are dynamic and filled with opportunities for praise as well as correction. Many leaders falter in critiquing performance for a variety of reasons and are unequipped to handle what is viewed as potentially a negative situation.  There is no doubt that management is tough and leading is challenging, but there are powerful, professional, and proven methods with dealing with poor performance.   In fact, when leaders have a pulse on the organization and consistently offer
feedback
that is goal specific, employee engagement actually increases (HBR, 2015).
4 Strategies for Improving Performance
Praising quality work and correcting poor performance both require skill.  In both situations the key is to be specific.  Giving praise, just happens to be far more enjoyable.  However, the ultimate goal, whether it's praise or criticism, should be the same—creating a culture of
excellence
.  So let's tackle the problem—how do you handle a situation when you discover someone is under-performing? Here are 4 simple steps:
#1. Decide to deal with the situation.
Too often situations are simply ignored, which can actually erode morale.  The organization's mission and goals should be clearly understood and pursued each day.  If this isn't occurring in one form or another then it should be addressed.
#2. Clearly identify the problem
.
If you as the manager cannot clearly explain what the issue is then there is no way you can help the employee improve.  The responsibility for improvement actually lies with the manager in the beginning.  Ensuring the issue is clearly understood is paramount.
#3. Communicate with the employee what needs to be corrected as soon as possible
.
One mistake often made is the amount of time that passes prior to an employee receiving feedback.  The idea is to communicate with the employee what was observed, why you believe it to be less than great, and how it can be corrected.  Situations are dynamic and this allows the employee the opportunity to have a discussion on the issue.  Remember, when you are present and visible and consistently giving feedback these discussions become more relevant and powerful.
#4. Provide support
.
Some situations go beyond a simple conversations.  At times support is necessary.  Identify the appropriate support, provide it, and ultimately follow up.
The key is to not make feedback foreign.  Praise and correction should be ongoing and done in a supportive, goal oriented way.
Theschoolhouse302
is about
getting to simple
and maximizing effective research-based strategies that empower individuals to lead better and grow faster. Let us know what you think. Joe and T.J.
https://hbr.org/2015/04/what-great-managers-do-to-engage-employees