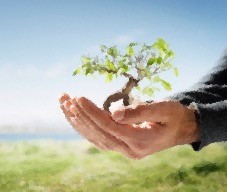 We want to thank Amy Grundy of the Red Clay Consolidated School District for inviting us to present to their administrative team. We had a blast, we learned a lot, and we hope that we helped others find simple in what can otherwise be overwhelming work. Here's what Amy and Harold, district leaders, had to say about the experience with theschoolhouse302:
Leadership is challenging and requires a commitment on the part of the leader to learn and grow.  Every organization and job faces challenges and school and district administration is no different.  The responsibility and accountability for every facet of school or district operations rests with the administration and in order to be successful administrators we must grow other leaders.  The challenge is, if the leader isn't growing, nor is her team.  Administrators must carve out time to develop their own leadership skills. Administrator leadership development is rare; yet we are of the belief that it should be a priority.
We were fortunate to participate in a professional development session delivered by theschoolhouse302 team. The session provided valuable time for administrative teams to reflect, collaborate, and plan; three critical practices of impactful leaders. Our facilitators, TJ and Joe, took our school administrative teams through a deliberate process.
First, teams reflected on all of the change initiatives they are charged with implementing.  Once they completed this brain dump, teams were asked to focus on just one of the initiatives and consider all of the moving parts[1] of one change initiative.  Unpacking the change was important for two reasons. First, it provided an avenue to consider the details required for implementation and second, it made the teams realize that for successful implementation, the circle of influence needs to extend beyond the offices of the principal.
The crux of the session was spent reflecting on current teacher leadership capacity and how to increase capacity across the school and district.  At the end of the session each team left excited with a plan to support one critical school-based initiative through the leveraging and development of teacher leadership. As members of Red Clay's district level administrative team, we left committed to supporting the continued leadership development of the principals as well as to our own personal growth.
Like many of our building and district level administrators, we have both continually sought out opportunities to develop as leaders through our involvement on leadership teams, membership in professional organizations, completion of graduate level coursework, and attending conferences. While these types of activities provide legitimate meaningful opportunities for growth, they rarely have a systemic impact. Districts must develop focused systematic structures to support the continued growth of leaders at all levels and not simply rely on the intrinsic motivation of their highest leadership.
As we see it, the challenge is to create meaningful leadership development opportunities without adding to already full plates and taxed administrators. To accomplish this, we recommend that districts implement three key leadership development strategies that theschoolhouse302 used with us:
Embed leadership development into already existing structures (i.e. building leadership team meetings, district administrative meetings, etc.). Quit searching for leadership opportunities outside of the walls in which leadership is practiced everyday.  This strategy blends initiatives and opportunities and ensures that all team members are engaged.
Identify specific leadership development activities to support all levels of the organization and advance the specific skills that you already have on your team. Potential activities include book studies, journal articles, case studies, or video clips which can easily be utilized to support ongoing professional development. These activities were all addressed in what theschoolhouse302 provided during our session and certainly resonated with our district leaders.  The aforementioned can support specific skill development, such as communicating, problem solving, motivating people, and a host of others.
Provide frequent opportunities for self-reflection and action planning. This component is critical as leaders across all levels are frequently unable to dedicate time for this purpose. In our experiences, professional development without time for reflection and planning is frequently lost time as participants return to their leadership role and quickly lose touch with their new learning.
As a former principals, we were both fortunate to be exposed to ongoing leadership development opportunities. In many cases these opportunities were the direct result of our own personal drive rather than a result of a purposeful effort made by our district. With some determined planning, we believe districts can ensure that leaders at all levels are exposed to ongoing professional development activities to sharpen skills that will in turn positively impact and influence the organization.
Harold Shaw, Ed.D.
Manager of School Turn Around, Red Clay Consolidated School District
Amy Grundy, Ed.D.
Director of Elementary Schools, Red Clay Consolidated School District
[1] Moving Parts is a term used by theschoolhouse302 to describe all of the associated elements and components of ideas, initiatives, and tasks.