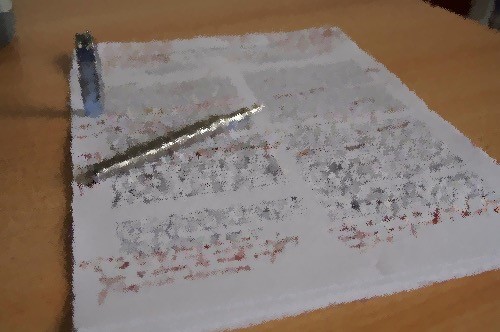 The Richness of Qualitative Data
Quantitative data in statistics is often considered superior, if not the older, bigger, even better brother, of qualitative data. Yet, in education much of the feedback we provide teachers is qualitative. So why not tap into a natural and potentially useful resource? The "feedback" in performance appraisals and walkthroughs is written and holds great opportunity for reflection, analysis, and strategic planning. Too often we narrow our view of measuring school success solely to quantitative performance data—standardized tests, climate data, and student outcome data. We refer to this as academic achievement. However, there's a gold mine of qualitative data that can be found in teacher evaluations and walkthroughs if we would simply take the time to review it, reflect on it, and use it to make improvements and monitor progress.
Three Benefits to Qualitative Data
Reviewing the qualitative data found in performance evaluations and walkthrough (feedback) provides three critical insights.
The first insight in a review of qualitative data allows evaluators to determine the quality of their own feedback. Through evaluations they can determine if their feedback was clear, useful, and actionable. The feedback we give teachers must be usable in some manner or it's a waste of our time and their time. Reflecting on our feedback can be eye-opening. Thinking about it from a teacher's perspective, what actions do we expect the feedback to prompt? What steps should the teacher take? What will you do to monitor these steps? If you can't answer these questions, maybe the feedback wasn't specific enough.
The second reason to review qualitative data is to determine if the proposed recommendations are being implemented. If we are spending significant time observing, reflecting, writing, and ultimately discussing lessons with teachers, doesn't it make sense to see if the recommendations are implemented? If our goal is to improve teacher practice through feedback, it is critical that we actually determine if the recommendations have follow through. For too long, the "feedback" process has focused on the activity of completing the observation or walkthrough so that it's done. This contradicts the actual use of data to drive change. In fact, reviewing the data as a follow up takes post-observation reflections a step further by adding a level of accountability for both the teacher and the observer.
The third insight in reviewing qualitative data is the treasure trove—what areas of need can be determined based on the recommendations? What trends can be gleaned from the recommendations made? What are the trends by teacher? What are the trends by school? What are the trends by observer? Once these areas are identified, professional development and PLC topics can be tailored to meet the identified needs.
Too often we allow conjecture, policy, and "best practice" to inform our needs, and although well meaning, may be misaligned. Through careful analysis of the qualitative data, school leaders can be more intentional about professional development aligned to actual needs as outlined by systematic feedback and real gaps in practices, not by proposed needs from outside experts and gurus in the field.
Moving Forward: 3 Steps
Get better at providing feedback. The first step is to collect the "feedback" provided to teachers and organize it into categories, primarily looking at recommendations made by the observer. You can break this down further by observer, subject area, and grade. Once the data are organized, then it's time for the analysis. What do the data say? For example, in regard to quality of feedback, the administrative team can review the recommendations and edit for improvements. This can range from quality of writing to the effectiveness of the suggestion. This won't help with the feedback that was given but it will improve feedback for the future.
Monitor what you expect. The second step requires the observers to follow up with teachers and determine if any of the recommendations were implemented. If so, were the recommendations helpful? If they were not implemented, why not? For example, maybe you recommended that a teacher visit other teaches, yet you didn't set the groundwork for them to do so by talking to the teachers who you would like for them to visit.
Identify school wide needs. The third step is in identifying themes and trends, which can be completed in an after school administrative meeting where the data is at hand for a comprehensive review. When is the last time you have read observation feedback to determine overall school wide needs? The reading is enlightening and the process allows for greater insight and focus. For example, if higher order thinking emerges as an area of focus as determined by various recommendations, then make that a PD priority and the instructional focus.
The goal is for data to drive improvement, and qualitative data can be used to uncover specific improvement needs, even more effectively than quantitative data. "Feedback" is a common part of an administrator's day, capitalizing on that time and the richness of that data will only lead to increased focus and positive results.