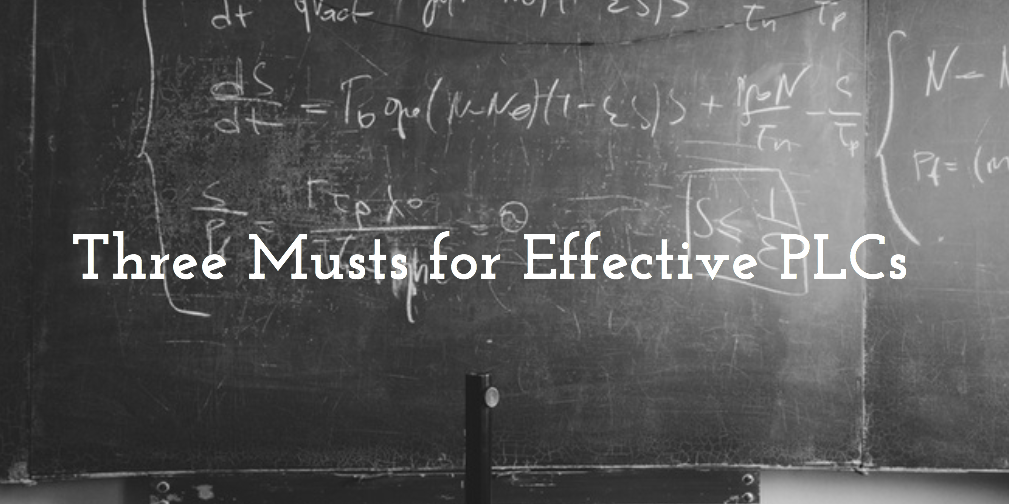 Ideas that Matter
Professional Learning Communities are a staple within schools and for a host of valid reasons have the potential to grow teachers professionally and ultimately raise student achievement. Learning communities are designed to breakdown the silos that stunt collaboration among educators through ongoing continuous learning and growing. Questions remain, however, about the fidelity of their implementation, and as a result, their overall effectiveness. As Doug Reeves points out in
Leading Change in Your School
, by not providing the necessary elements, such as time, schools are simply "engaging in self delusion" (Reeves, 2009). The key is to ensure that your PLCs have the necessary ingredients to maximize their potential. Do your teacher PLCs include the three most important factors for effectiveness: time, practice, and accountability?
TIME
The trouble is you think you have time
~Buddha Time for PLCs means that you have a specific published PLC calendar thematically organized around priorities, such as common planning, assessment writing, and data reviews. Not only are the meetings and topics scheduled, enough time is allocated to ensure that the meetings are of quality and depth.
PRACTICE
The more I practice the luckier I get
~Arnold Palmer Are teachers implementing what is being discussed, created, and reviewed in the PLCs? Are administrators visiting PLCs as active participants in the school learning community? Is the PLC operating as a safe zone for trial-and-error to learn and grow or is it just one more meeting to attend? The PLC is the design lab intended to have a web of support that allows teachers to enrich their craft.
ACCOUNTABILITY
It is not only what we do, but also what we do not do for which we are held accountable
~Moliere What is your expected PLC outcome? Maybe common plans by grade level, or common formative assessments, or possibly interventions put in place to support failing or at-risk kids. Maybe you want all three! The question is how do you assess the effectiveness of the outcomes or even if you're achieving your goals.
Read this for more on PLC accountability
. In essence, you need a predefined purpose and you have to monitor outcomes. That means, for example, that if you want 10th grade math teachers to have common lessons, you need to visit 10th grade math teachers back-to-back-to-back to check for lesson alignment and quality essential questions. If you don't see both aligned lessons and quality EQs, your PLCs are broken. If your PLCs are broken, you can go back to
time
and
practice
as the likely reasons for it.
Simple Tip
Use google docs for your PLCs. Hand written or typed meeting minutes are a thing of the past. Keeping a running record of action steps, reflections, thoughts, and ideas. This is critical for continual development and google docs among other similar platforms can make it all transparent.
Candid Questions

:
How effective are your PLCs? What evidence do you have to support your findings? Are your PLCs leading to the professional growth you aimed to achieve? What evidence do you have to support your findings? What do your teachers say? Are PLCs working? Have you asked?
Here's What Matters

:
PLCs are important but they need three things: (1)defined time in your schedule, (2)practice and coaching, and (3)specified outcomes and accountability measures. Everyone's time is too valuable not to implement and execute "best practices" with fidelity. For more information on PLCs with very informative links, check out this article from
Education World
. Let us know what you think:
T.J.
and
Joe
Reeves, D. B. (2009). Leading change in your school: How to conquer myths, build commitment, and get results. Alexandria, VA: Association for Supervision and Curriculum Development.