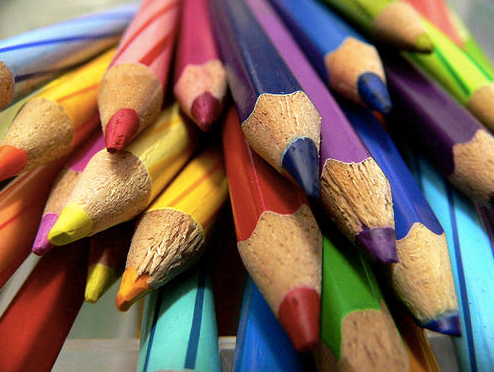 The idea that the same PD will work for 10,000 teachers is undeniably simpleminded  ~ TheSchoolHouse302
Is your professional development plan working?
Current educational theorists espouse the power and value of differentiating instruction and meeting the diverse needs and learning styles of students. We use adopted phrases like "all learners," "gap groups," and "bubble students" which refers to underserved populations or those who need additional support. Publications herald strategies for personalized learning, individualized instruction, and the not so newly familiar approach to student-centered teaching.
Whether or not this is the reality of the classroom, educators believe in the theory, or should. Who wouldn't agree that all kids benefit from a plan that makes learning whole for them so that success isn't an abstract idea? What's puzzling is that we don't think about or treat teacher-learning in this same regard.
Contrary to popular approaches, strategic plans and budget approval processes are not the answer. Great schools win with highly trained skilled educators, which starts with differentiating professional development (PD).
Differentiating Professional Development
Differentiating PD for teachers means allowing for a variety of programming to be structured into the system. There are two primary reasons why this doesn't occur more regularly and more systematically.
1. The first is that professional development planning attempts to tie together too many identified needs driven by school improvement planning, strategic objectives, and budgetary restrictions. This process of planning not only thwarts PD that may surface after the strategic plan, but is driven by many competing priorities and mandates, not what teachers truly need to improve.
2. The second reason that varied PD offerings aren't a reality is due to the simpleminded philosophy that a one-size-fits-all model works, which disregards not only the sophistication of what needs to be learned but all the expertise of the learner. If you're a teacher, you know exactly what this looks like…gathering in a cafeteria for a day's worth of "learning."
The question stands: How do we break the cycle?
Planning for Differentiated PD
Most of the time, we argue for more focus, which is akin to our motto: "getting to simple." But, that's only most of the time. In this case, we're arguing for some ambiguity. There have to be strategic objectives that call for teachers to hone their craft and there have to be budget line items that call for expenditures for "teacher professional development." This is different than writing an objective into the plan that specifies a particular PD company with a budget line that does the same. Of course you can do this, but do both—specify the one-size but leave room for individualized plans. Here's an example:
Strategic Objective #1: The Armstrong School District supports teacher development through the use of Learning First Strategies* and will implement Learning First over the course of the next 5 years. All current teachers will become Learning First certified by 2020 and all new teachers will do so over the first 5 years of their time with the district.
Strategic Objective #2: The Armstrong School District supports teacher development through individualized professional development offerings, including local and national programming, initiatives, conferences, and online learning. This may also include teachers entering into a partially reimbursed continuing education program. Teachers are encouraged to submit PD ideas to their supervisors for consideration.
Budget Item                         # of Schools      $ per School      Total for 15/16
Learning First Strategies            27                     $5,000              $135,000
Teacher Supplemental PD         NA                        NA                  $250,000
Notice that the cost for the individualized plans are almost double the cost for the one-size plan. That's because a company can do PD for one school for a relatively inexpensive cost but joining initiatives, travel costs for teachers, and other supplemental offerings can be costly. Even the quarter of a million dollar line item won't cover every teacher every year, which is okay. The idea here is to cover teachers who need PD beyond the one-size commitment. This might be because they're struggling to implement the one-size ideas and need something more to support their efforts or because they're already experts at it and need something more to grow professionally.
Even so, the one-size model won't work at all without a plan to follow-up; just letting teachers randomly pick PD won't work either, the choices have to supplement the learning philosophies of the district and of the one-size model.
One-Size Sometimes Fits
One-size PD models might actually work as long as they're sustained and supplemented. Sustained means that there's a follow-up process and supplemented means that individual teachers get focused PD on an "as needed" basis. The "supplement" also needs to align with district curricular philosophies, resources, and the one-size approach.
Sustaining One-Size PD
Sustaining one-size PD models is not rocket science; it's actually pretty simple. The problem is that PD follow-up strategies are rarely used with any type of regularity. The follow-up process needs to be consistent. If we're talking about Learning First Strategies, then the school leaders (teachers included) need to have this focus permeate everything else. Every walkthrough, teacher evaluation, faculty meeting, department meeting, professional learning community, and structure for working with instructional practices has to have an element of Learning First. It should be in your face, all the time. Unfortunately, lots of PD is one-and-done with the idea that teachers will learn and implement without follow-up or support. This doesn't have to be the case and it's simple to do if you remain focused. Get yourself to simple and you'll be much better off.
Supplementing Teacher Professional Development
Supplemental PD should be aligned to the district philosophies on instruction. If the district believes in collaborative structures, teachers should be able to pitch a conference that they would like to attend that may help with using collaboration in the classroom. If the district is working on RtI, individual teachers or teams of teachers should be encouraged to attend workshops on RtI models, for example. When the principles of instruction are clearly defined as the foundation of the district or school mission, then teachers should be able to make a good case to attend PD that supports the cause. We should also say here that if you don't have a foundation of instructional practices and expectations for lesson planning, forget doing PD altogether. It will, in fact, be "just one more thing" and "it too shall pass."
A Cohesive Approach
This stuff is not brain surgery. It may be uncommon but it's simple. That is, simple, without being simpleminded. In a nutshell, we're saying that you should have a foundation or expectation for core principles of instructional practice. We're saying that your district should have a strategic plan that includes the premise that all teachers will be developed professionally, together and individually, based on the principles. We're saying that the budget should support that. And, we're saying that all of this should be cohesive and clear. If you're talking about differentiation for students, then join us in a conversation about doing the same for teachers.
We would love to hear from you. Post on this forum or tweet us.
*This is a fictional PD company for the purpose of using an example.