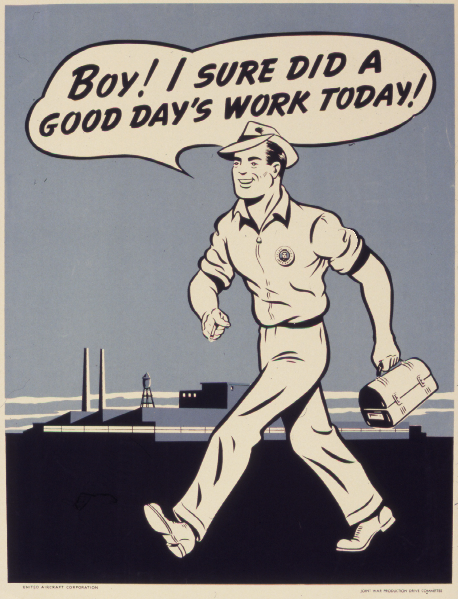 "I've learned that making a 'living' is not the same thing as making a 'life.'"
~Maya Angelou
How do you know if you're in the right profession?
Doubt, disappointment, uncertainty, maybe you've questioned the role you play in your organization. Or, maybe you've doubted your overall effectiveness and contribution. Possibly, you've wondered if the choice you made years ago is still the right one. Perhaps you are weary because of the time you commit to work that takes away from family. We all do from time-to-time. It's natural to reflect on your choices about work and the overall meaning and purpose. Very often we hear people say that they need a better "work-life-balance." But, what does that really mean?
We challenge you to use the following four guiding levels to unveil your thinking about work, time, and attitude. As leaders, our organizations' successes depend on passion, positivity, and perseverance. Something that we call the Three Ps. Let's see how your thoughts about the work you do withstands the test, applying the Three Ps to each level.
Level One: It's Your Job
A job is something that you have in the summer when you're 16 years old. It's certainly no way to think about your current work arrangement as an adult. Think about the phrases associated with a job: "I have a job to do," "It's my job," or even "that's not my job." These are task oriented statements. Certainly your job at 16 took perseverance, but passion and positivity might have been absent. You're definitely not in the right profession if you think of your work as a job, especially if there is limited or no fulfillment. According to the Bureau of Labor Statistics the average worker stays in their job for 4.4 years. Although there are a variety of contributing factors, engagement and satisfaction are definite reasons for leaving.
Let's consider Level Two.
Level Two: It's Your Career
Think about the word career. It implies something of a future. Phrases like "career path" and "career choice" lend to the idea that a career is more than just a job. It's something that will take some time in which you'll need to apply yourself. This is what many seek to achieve, a good career with stability, purpose, and fulfillment. Let's ponder the Three Ps. Certainly you could have all three—passion, positivity, and perseverance in a career. But, people change careers. You might have two or three careers in a lifetime (maybe more) and recognize that careers can and should offer more.
Let's move to the next Level to explore the difference between a career and a calling.
Level Three: It's Your Calling
If your work is a calling, you naturally get all Three Ps. Imagine what people say about their callings: "I was called to this profession." As if a higher power had something to do over the decision. Different than a career choice, a calling is something that you almost don't have control over. You pick a career, a calling picks you. When we're called to do something, we have so much passion about it that it's hard to harness the passion. When we're called to do something, we love it so much that the trials are overshadowed by the triumphs. We see the positive nature of the outcomes of our work rather than the challenges. And, when we're called to do something, perseverance isn't even a question. Determination is simply a result of the calling.
With all of that said, we're considering an even higher level to our work, when it's a way of life.
Level Four: It's Your Way of Life
Many have said that you know that you're in the right profession when you blur the lines between work and play. We want to take this one step further to say that you know that your work is your way of life when there are no lines at all between work and play. The lines don't exist. Your passion, positivity, and perseverance are so deep that you don't even feel them. This only happens when you eat, sleep, and breathe your work. In fact, "work" is not even a good word for it. That's why we're calling it "your way of life." It's not a job, it's not a career, and it's beyond your calling. When your passion for what you do is so deep that you miss it when you're not utterly engrossed, then you're living your dream. Enjoy that.
Have you found "your way of life?" Let us know.